Dr. Les Baxter, Director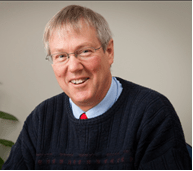 Les Baxter is the Director, Agricultural Research and Development for Tasmanian Alkaloids Pty Ltd (TA). He is responsible for the strategic management of the TA Agricultural R&D program which aims to increase the yield and efficiency of agricultural and biological-based systems for the production of specific commercial alkaloids and new extractive crops using innovative and technology-based solutions.
Les holds a PhD from the University of Canberra, Masters Degrees in Agricultural Science (University of Queensland) and Business Administration (Southern Cross University), an Honours Degree in Applied Science (Horticultural Technology) (University of Queensland), and Diplomas in Agriculture (University of Queensland), Rural Techniques (Agriculture) (University of Queensland), Mathematics and Computing (University of Southern Queensland) and Law (Southern Cross University).
He has over 38 years' experience in R&D management, general management, R&D, industry development, extension and commercialisation in the public and private sectors with an emphasis on agriculture, horticultural crops and extractive plant industries both in Australia and overseas. He began his career as a researcher working in plant breeding, agronomy and plant physiology on fruit and vegetable crops.
Contact: lb.director@apen.org.au