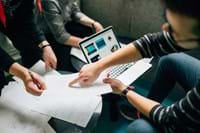 Shaping Change: Natural Resource Management, Agriculture and the Role of Extension
Edited by Drs Jess Jennings, Roger Packham and Dedee Woodside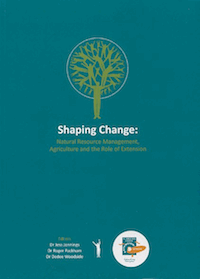 In 2011, Shaping Change presented the current state of play of Extension and its role in Natural Resource Management and the commercial agriculture industry for the Australasia-Pacific region.
It is still a prime text for undergraduate and postgraduate students, and an essential reference manual for new and experienced Extension professionals alike, be they engaged exclusively in environmental conservation, agricultural productivity, or more commonly both.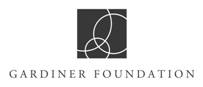 Shaping Change is a collection of then contemporary papers on"extension". The Foundation saw the book as a catalyst to trigger a move to smarter innovation processes that draw the elements of research, development and extension into one integrated project plan that changes the face of dairy.

The Foundation provided $75,000 funding for the design and printing of the book and focused on these innovation processes in workshops during 2011.
Over 35 leading thinkers and authors of Extension have contributed works regarding:
the historical origins and developmental path of Extension;
a wide array of curent principles and practices for enabling change;
the effective building of social and community capital; and
the economics, policy dimensions and markets of Extension.
This book provides a much needed resource for anyone interested in shaping individual and/or community level change within challenging and often conflicted social and political environments, in pursuit of better lifestyles, livelihoods and landscapes for all of us, now and in future
Dr Jess Jennings with Tim Fischer AC who launched the book at the Dairy Leaders Luncheon hosted by the Gardiner Foundation on February 1st, 2011. Keynote Speaker at the luncheon was The Honourable Peter Walsh MP Victoria, Minister for Agriculture and Food Security.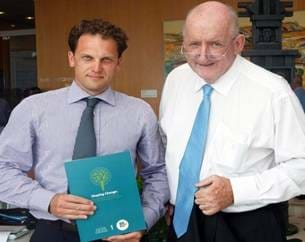 To order
Visit our APEN Shop for on-line credit card payment.
* Members have access to a complimentary digital copy of the book which can be found in the members area.
Postage is to be added to the cost ($17.00 within Australia, $24.00 to NZ, otherwise ask for details info@apen.org.au) and payments can be made by credit card or by EFT.
Please contact the APEN Secretariat info@apen.org.au if you would like to purchase a "class set".
Acknowledgements
APEN would like to acknowledge and thank all those involved in the development of the publication:
Project leader Dr Jess Jennings
Authors Many of whom are APEN members
Editors Drs Jess Jennings, Roger Packham and Dedee Woodside
Printers Kondinin Information Services
and those who have endorsed the publication:
Tim Fischer AC, Formerly Deputy Priminister of Australia and Ambassador to the Holy See
Prof Richard Bawden, Professor Emeritus, University of Western Sydney
Dr Judy Henderson, Chair of the Northern Rivers CMA
Prof Ray Ison, The Open University (UK) and Monash Sustainability Institute
Ian Kiernan AO, Chairman and Founder of Clean Up Australia and Clean up the World
Prof David De Krester AC, Governor of Victoria and Patron of the Geoffrey Gardiner Dairy Foundation