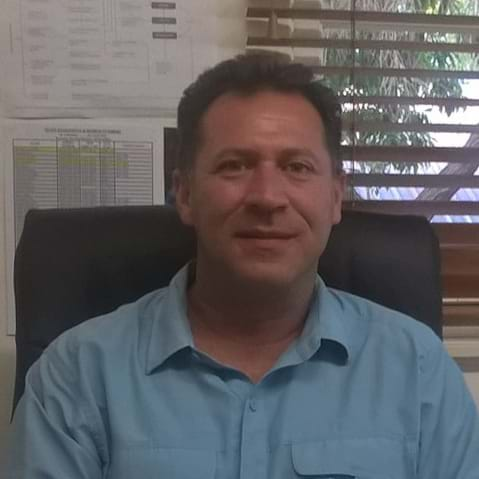 Andres Jaramillo
Adoption Officer - Irrigation
Sugar Research Australia
AYR QLD 4807
ajaramillo@sugarresearch.com.au
Andres Jaramillo is an Adoption Officer for Sugar Research Australia based in the Burdekin. He works in extension across the sugarcane industry on on-farm water management.

Before working at the Sugar Research Australia, Andres was the Training Coordinator in Irrigation and Hydrogeology for the International Water Centre in 2013-14, worked in consulting and with the Regional Government in New Zealand for six years and then in Brisbane. Prior to that, he studied and worked in Utah and Colorado in the USA for seven years. Andres' experience in extension has been gained in the USA, Central and South America, Caribbean, Australia and Pakistan.

Andres is an Agricultural Engineer and holds Masters in Irrigation Engineering and Civil Engineering and a Postgraduate Diploma in Environmental Management. He is a Member of Irrigation Australia and is currently their North Queensland Regional Coordinator.

His professional experience encompasses work with universities, local government, engineering consulting and in capacity building and training.

In his current position he is in charge of facilitating interaction between Sugar Research Australia and its members, delegates, levy payers, industry representative bodies and stakeholders in irrigation and drainage matters. His role involves providing information on Sugar Research Australia activities in the region and across the sugar industry and encompasses the identification of industry needs and requirements in irrigation and drainage for research opportunities.