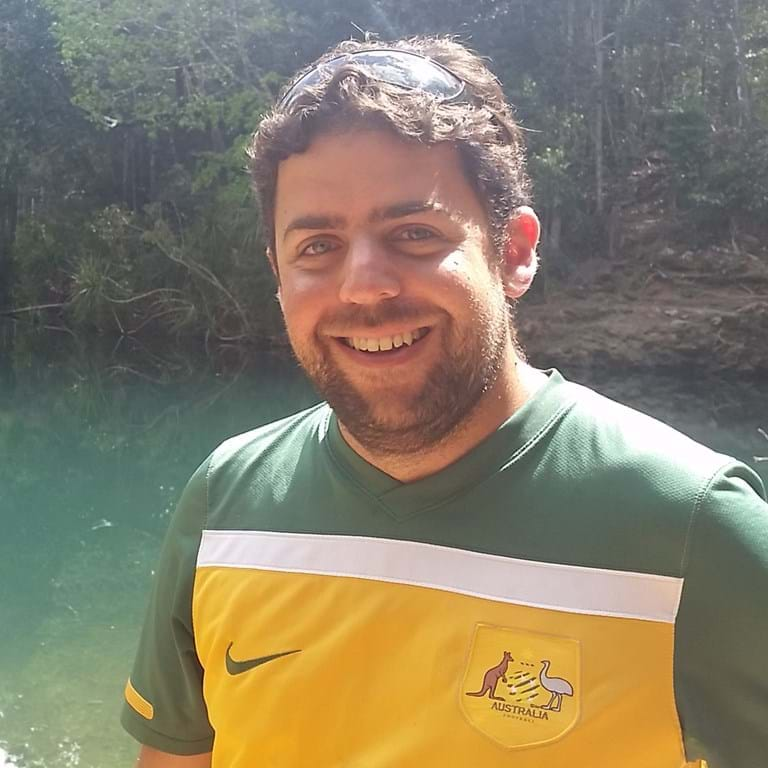 Jake Betros
Regional Landscape Facilitator
Territory Natural Resource Management
DARWIN NT 0801
rc.nt@apen.org.au
Since graduating with a Bachelor of Environmental Management (Natural Systems and Wildlife) in 2009, Jacob has gained experience in:
Not-for-profit organisations
Government departments
Private consulting
These opportunities have given him the chance to develop a broad range of environmental and natural resource management skills, while developing his communication skills for different clients and audiences.

Working in Central Queensland for over seven years, Jacob has had the opportunity to undertake environmental projects focusing on agriculture, tourism, industry, mining, conservation, and development.

Jacob continually seeks challenges to further his knowledge and understanding of environmental processes and practices. One of his professional goals is to help people to help the environment. This involves engaging the community and landowners in better understanding the biodiversity of their surrounds and how to protect and enhance it.

Jacob is now working in Darwin as the Northern Territory Regional Landcare Facilitator. He works with primary producers to help them achieve a balance between economic and sustainable benefits. Natural resource management is a dynamic and challenging activity, as land managers need to remain resilient and agile to meet the demands of today's marketplace.

Jacob won the 2017 Northern Territory Young Landcare Leader award. This award is given to a standout individual between the ages of 15 -35 years who carries out and/or promotes excellence in Landcare through on-ground or awareness raising activities, as a volunteer or paid employee.