Dr. Pat Hamilton, Director and Editor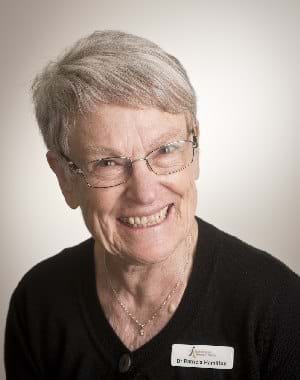 All her life Pat has been a lover of learning and sharing knowledge.

Pat's career path as a teacher, secondary school principal, a sheep famer followed by a return to university to complete a joint Honours degree in Anthropology and English, then a PhD in Rural Sociology all shaped her involvement with state and national rural women's organisations.

During the last ten years, Pat has been a member of 3 Boards - Australian Women in Agriculture Ltd, National Rural Women's Coalition Ltd, and the Regional Development Australia York & Mid North. She has fulfilled roles as Company Secretary, Treasurer, Vice President and the Immediate Past President NRWC. Experiences include, strategic thinking, community engagement, budgets, compliance, report writing, project management and audit reviews – all for improved corporate governance which leads to better structures, more rigorous checks and balances for the future prosperity and direction of the organisation.

Pat has believes we need strong voices to respond to the challenges currently facing us in rural, remote and regional communities – concerns about access to education, health, infrastructure and communications food security, foreign investment and family violence. We can achieve what we want and what we need if we have the desire, the vision and the commitment.

Pat brings a wealth of building positive, productive relationships, networking and working with women as agents of change. We can create the change we want by building effective communication through, strengthening and nurturing people's personal and professional capacity to enrich them, their families, their communities, their industries and their businesses – APEN is a tool we can use!
Contact Pat: apeneditor@apen.org.au