Treasurer - Donna Lucas, Director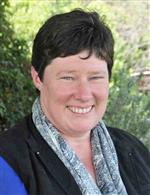 Donna Lucas is a Senior Consultant at RM Consulting Group and is based in Tasmania.
She has a background in business management and accounting and completed an
Applied Science (Agriculture) degree at the University of Tasmania.

Donna has been working in extension and agricultural consulting for the past seven years and has been a member of APEN since 2010.

Her extension work has included a range of industries and topics including soil management, vegetable production, livestock and farm planning. She is currently managing 'Tas Farming Futures', which is a three-year extension project funded by the Australian Government that is providing support to Tasmanian landholders to reduce greenhouse gas emissions.
Contact: treasurer@apen.org.au